Tenda nova MW6-3PK Whole Home Mesh Dual Band WiFi System - 3 Pack
SKU:

MW6-3PK

UPC:

6932849428124

MPN:

MW6-3PK

Availability:

In stock & free EXPRESS SHIPPING!

Shipping:

Free Shipping
Frequently bought together:
Description
Tenda nova MW6-3PK Whole Home Mesh Dual Band WiFi System - 3 Pack
The Tenda nova MW6 from AV Mart Australia is powered with true Mesh technology. This is our biggest selling Wireless mesh system by far. This 3x pack comes with a set of units that will cover a home of up to 6,000 sq.ft with strong Wi-Fi signals. Smart Auto-path Selection Technology to ensure a robust wireless network and maximize a faster home internet.
The Tenda MW6 competes with other popular mesh Wi-Fi routers like the Google Nest Wifi, Netgear Orbi, Asus Lyra and D-Link COVR to name a few. Check out our videos tab above and find out why the Tenda MW6 is the best value Wi-Fi network system of 2020!
Tenda nova MW6 is a whole-home WiFi coverage solution with a 3 year Australian warranty!
6000 sq.ft Coverage, Wi-Fi Connected Anywhere
No matter the structure, a set of three nova MW6 units could fully cover up to 6,000 sq.ft. There's no hiding place for deadspots so you can enjoy a fast and consistent WiFi experience wherever you go.
Wave2.0 MU-MIMO + Beamforming Technology
Powered by the cutting-edge Wave2.0 MU-MIMO technology, nova can communicate with multiple wireless devices at the same time, and significantly outperforms traditional routers in communication efficiency. It also comes with Beamforming technology to focus transmit power onto wireless devices for better signal strength.
Automatic network optimization to keep you online
A traditional network is unable to reconnect when the signal is lost. That won't be an issue with nova, as it automatically maintains its network status. So, if a nova is disconnected it will reconnect to an available nova to keep you online.
Seamless roaming for lag-free internet experience
The Tenda MW6 from AV Mart Australia comes with the seamless roaming feature, you can go from room to room without losing connection, creating a lag-free video call/online gaming experience when you are on the move.
Plug and Play, an easy way to whole-home networking
Right from the box, nova units arrive pre-paired to each other. Just plug in the cables and leave everything else to Tenda nova.
See what's happening with the Tenda Wi-Fi App
Bring everything under your control. You can monitor your nova while you are away using the Tenda Wi-Fi App. The app helps you customize and manage your network, such as user access and parental controls.
The center of your smart home
nova can connections simultaneously from multiple devices and also works with Alexa to control your compatible devices.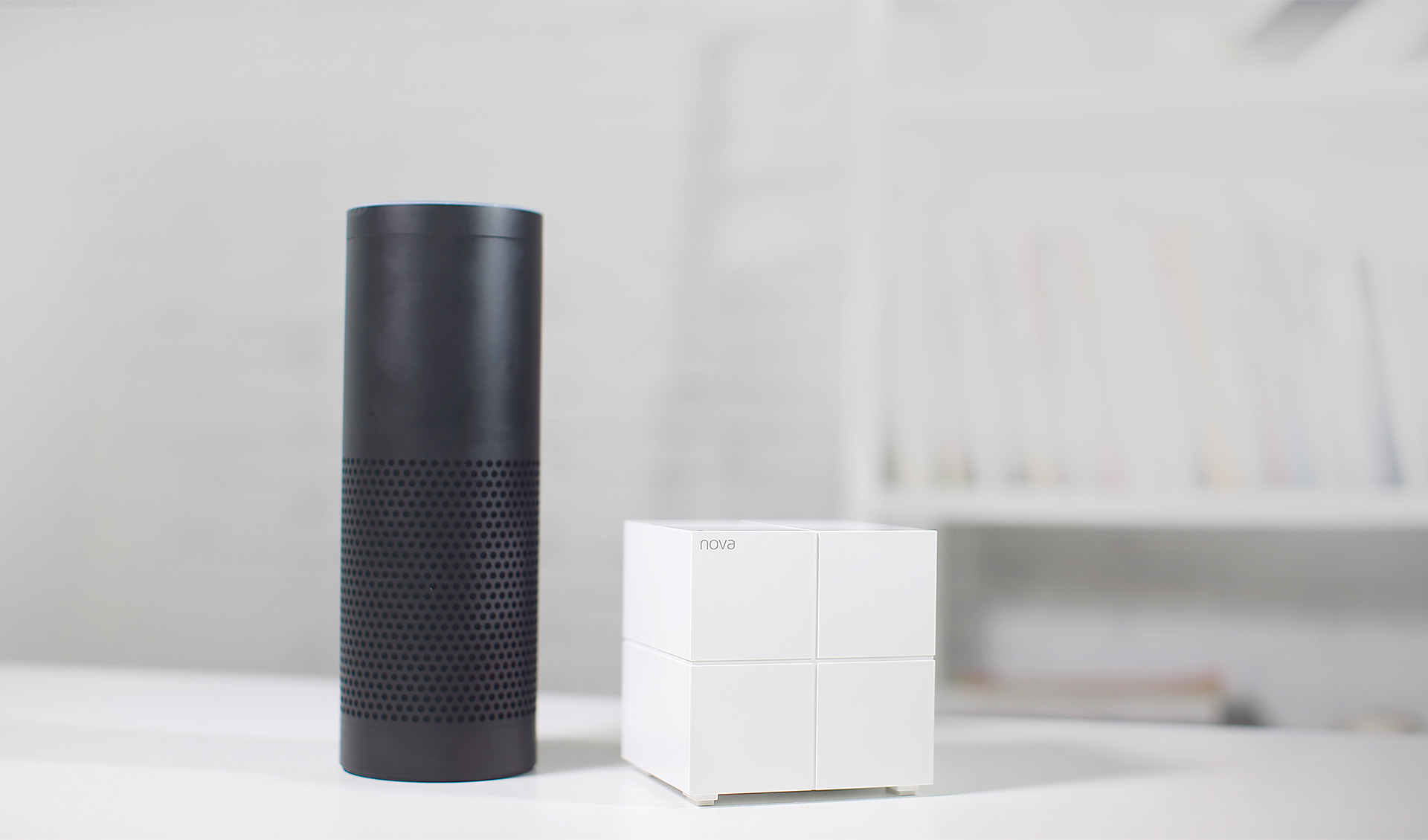 Get a Tenda nova MW6 3 pack at the best price in Australia
View All
Close
Warranty Information
Australian certified and comes with 3-year warranty
View All
Close
9 Reviews
TENDA NOVA MW6 3pk HOME MESH SYSTEM

Very easy to set up. Has improved wifi range greatly. No black spot in the house or outside now with the Nova MW6 3pk.

Great super simple mesh Router. Works flawlessly. I would highly recommend.

Unreal product, simple setup and fantastic value for money. Definitely solved our home wifi issues.

Had some initial issues with getting it to work in both DHCP and Bridge mode. They were very helpful and Tom was able to identify What I was doing wrong. Working fine now, just as described on the box.

One word. Awesome! Forget extenders this is what you need. The hype is real people! Setup was a breeze (after I used an acceptable password) and now have full wifi coverage around the house. A must with NBN modems that are in a poor location. Excellent delivery service from AV Mart

Great Value! Perfect for house or split level apartment.

price from avmart is really good compare to ebay or amazon. Quick delivery, customer service team was really helpful.

As an IT consultant always having to deal with clients different premises and homes, Ive used this 3 node solution on many occasions now where a basic router coverage isnt good enough and where running extensions only confuses users and devices. I have used this setup in long narrow double brick homes, double storey townhouses and homes with poor quality inbuilt wifi routers.
Its a fantastic basic setup, quick and easy to install, the app has great features and shows you which devices are connected to specific nodes helping you see physical connections vs locations.
Highly recommend as I do for my own customers

Excellent product for mesh Wifi.

Very good coverage across my home. Even out to the backyard it's perfect. And very fast delivery too thanks

Great product. Really happy with the performance. Easy to set up and control with the app.
View All
Close